The international media has rarely, if ever, been as interested in the Finnish football team's performances as it is now.
The reason for the interest is not just that the historic venue is now exceptionally close. The most talked about name on the pages of foreign magazines is that of Teemu Pukki.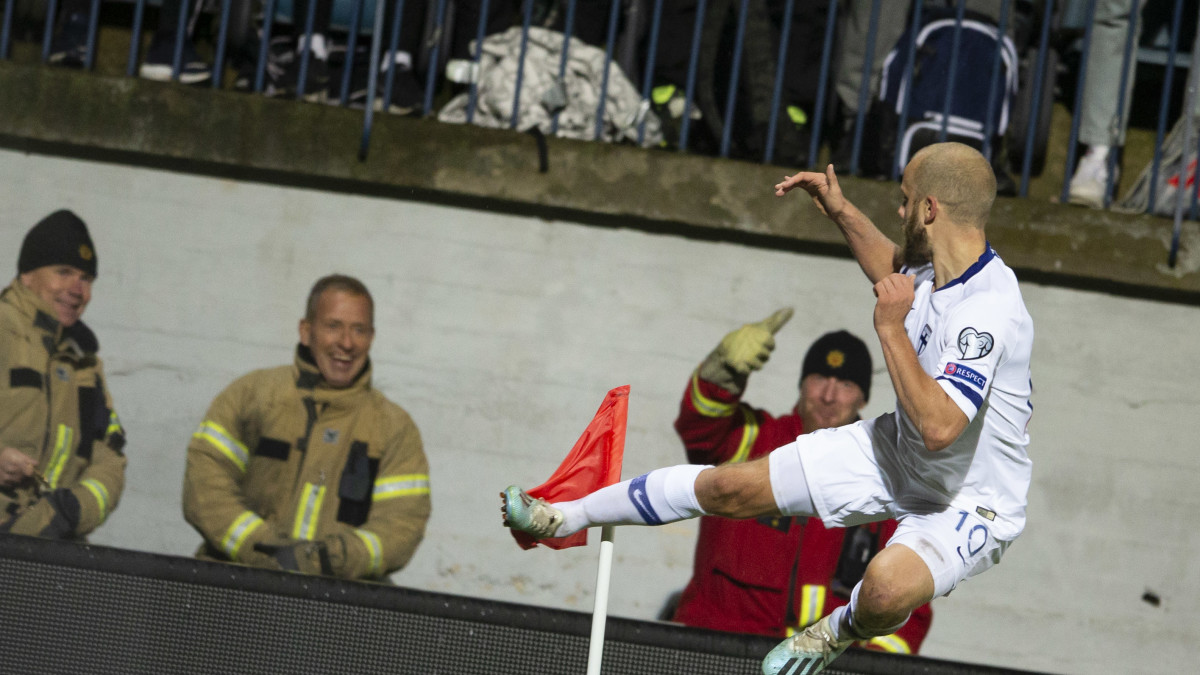 Pukki, who has scored goals in the Premier League in Norwich City shirt, is already a star in the United Kingdom, and his actions exceed the news threshold in English magazines, but also in other European magazines.
British broadcaster BBC raised Pukki's two goals to the top of their sports page. The BBC reminded Pukki that he finished third behind Jari Litmanen and Mikael Forssell with 22 goals in Finland's all-time goals. Like Jonatan Johansson he has scored 22 goals for finnish National Team.
As expected, Evening News, which is published in the Norwich area, told about Pukki's power on their website.
The Swedish tabloid Expressen says that Finland now has a dream opportunity to qualify for the European Championships. Expressen calls Pukki "a great, though not surprising hero". Expressen starts their story by remembering Jari Litmanen's great achievements, noting that Litmanen did not achieve anything great with the national team.
"There are no big stars like Litmanen in the current team, excuse Teemu Pukki, but now Finland is close to its first big achievement," writes Petter Landén, an Expressen reporter.
Another Swedish tabloid Aftonbladet calls the Finnish game against Armenia "like a storm". The newspaper also said "the dry season is nearing completion".
The Norwegian Nevatinen, on the other hand, is annoyed by the fact that "Pukki show took Finland one step closer to the European Championship ticket". The magazine points out that Finland has never played in the World Cup or the European Championship, but after Tuesday's match the situation is changing.
Teemu Pukki is the main character in all the above media stories.